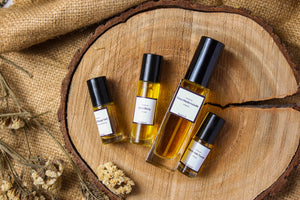 Favourite Scents are Back in Stock!
Cruelty-Free
World for all of creatures to live in that's why our products are cruelty free and will remain forever.
Vegan Friendly
Our Products are 100 % vegan friendly and have minimal environmental impact.
Hassle free return policy
Hassle free 15-day return policy, Customer satisfaction is our top priority

WHAT ARE PERFUME OILS ?
Inspired Perfume Oils are not only different to designer perfumes in terms of prices, but also in terms of their properties. The concentration of scent is much higher in perfume oils, so is the longevity each scent.